Webcasts
CAHSSA presents grant proposal writing webcasts on a variety of topics with time to meet and network with faculty with similar research interests at other universities across the state. Recordings of past webinars can be accessed through this page, and webcast resources are also available here.
Upcoming Webcasts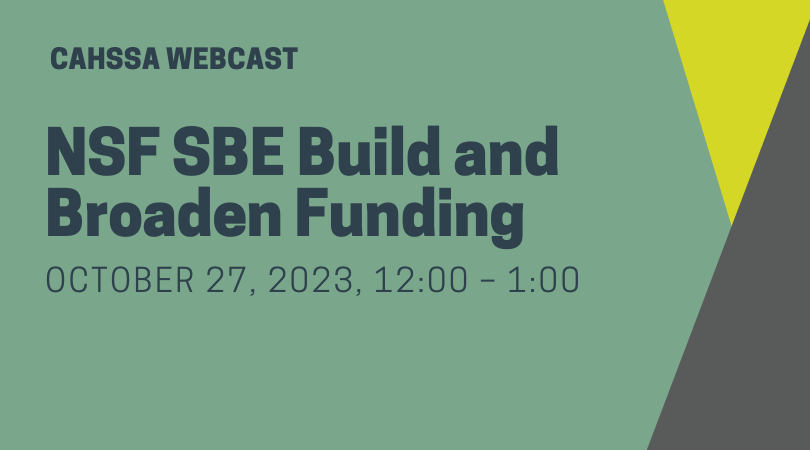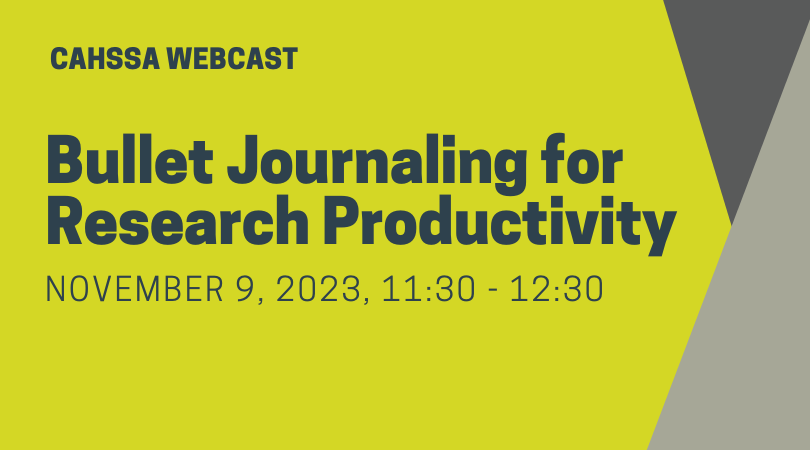 NSF SBE Build and Broaden Funding
October 27, 2023, 12:00 – 1:00
Registration – coming soon
Bullet Journaling for Research Productivity
November 9, 2023, 12:00 – 1:00
Registration – coming soon
Past Webcasts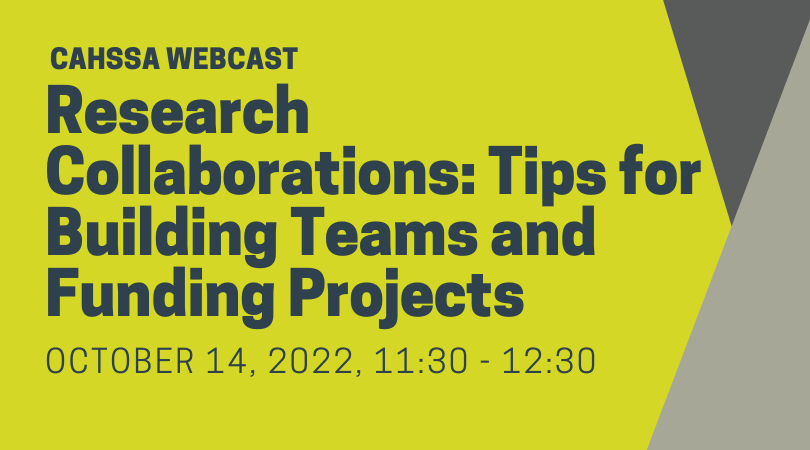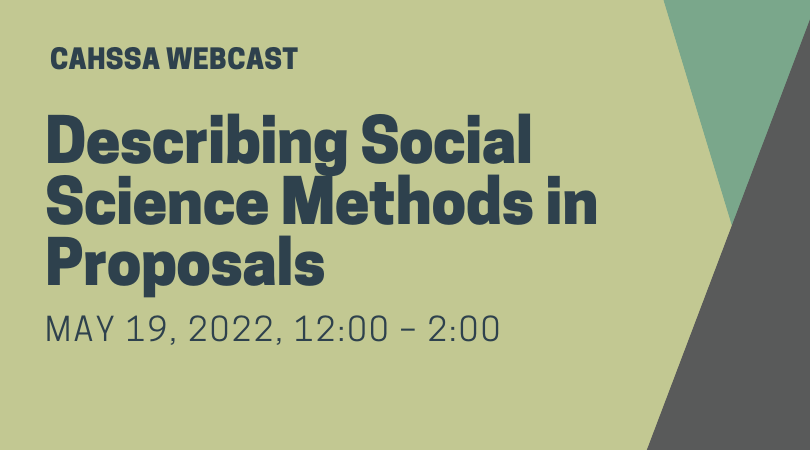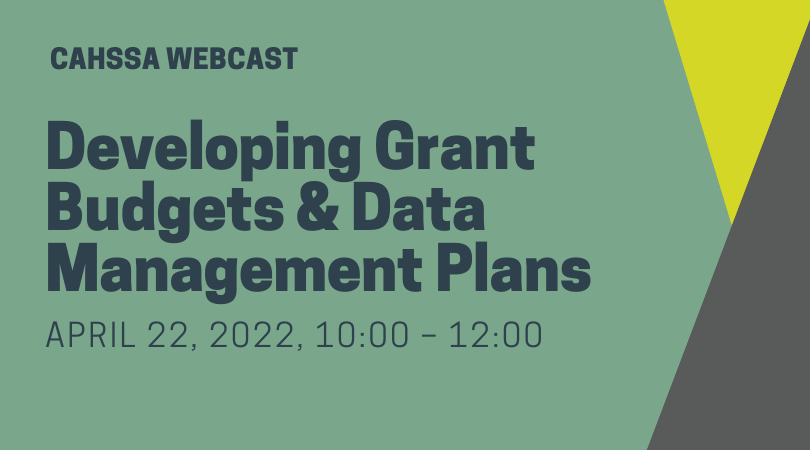 Research Collaborations: Tips for Building Teams and Funding Projects
October 14, 2022, 11:30am-12:30pm
Webcast Resources
Describing Social Science Methods in Proposals
May 19, 2022, 12:00 – 2:00
Webcast Resources
Developing Grant Budgets & Data Management Plans
April 22, 2022, 10:00 – 12:00
Webcast Resources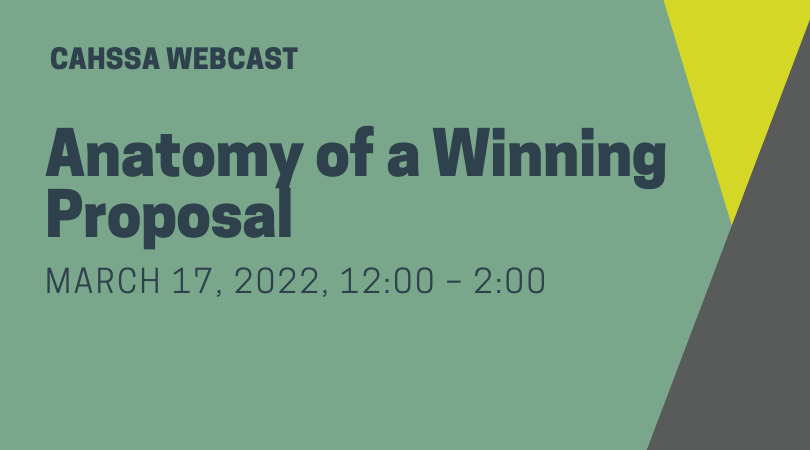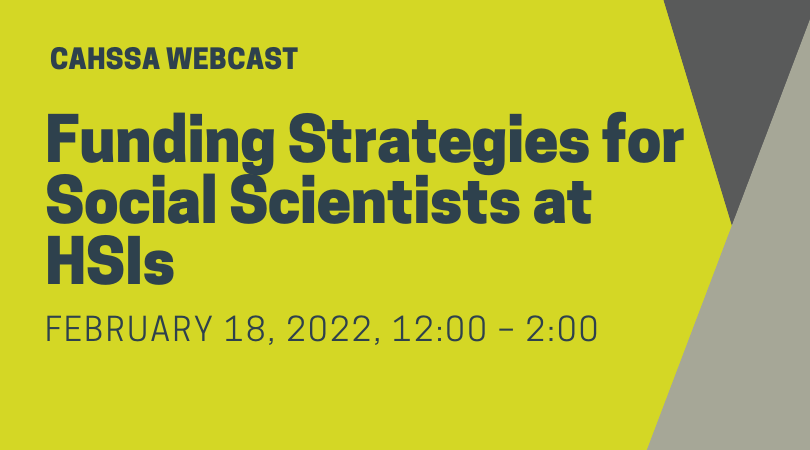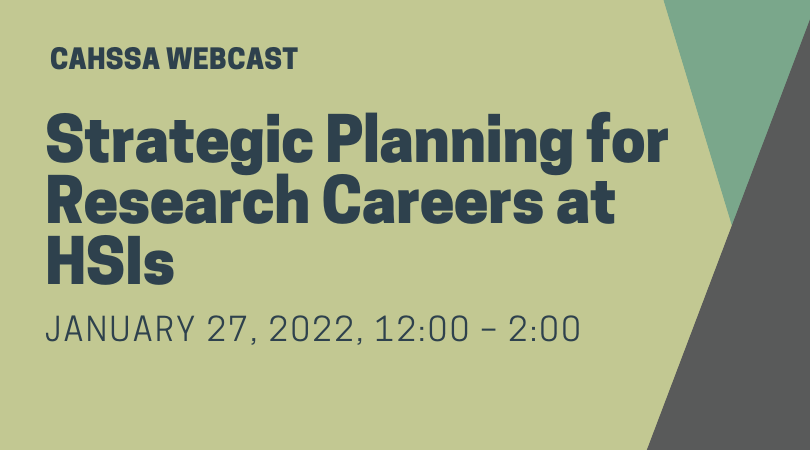 ---
Training Opportunities
In Summer 2022, we will accept applications to join two additional training opportunities for faculty members who are ready to begin systematically writing full length proposals, either individually or in teams.
Mentored Proposal Writing Groups
Faculty members who have attended three virtual CAHSSA webinars will be eligible to apply to participate in a mentored proposal writing group. Cohorts of 8 faculty members will be led by a faculty mentor and/or a research development professional. Over 6-8 months, cohorts will be guided through the process of writing and peer reviewing a competitive grant proposal for one of the NSF SBE programs. Each participant is expected to submit a regular or CAREER grant proposal to an NSF SBE program within one year of completing the Writing Group.
Learn More
Writing Retreats for New Collaborative Teams
Nascent interdisciplinary social science teams who have a well-developed research plan will be eligible to attend CAHSSA Proposal Writing Retreats. Teams will attend a 3-day proposal program during which they will be guided through workshops, presentations, and proposal writing sessions led by experienced faculty members, research development professionals, a writing coach, and NSF program directors. Virtual post-retreat activities will help teams finalize and submit their proposals. Each participating team is expected to submit a collaborative grant proposal to an NSF SBE program within one year of attending the CAHSSA Retreat.
Learn More